NSA sponsorship in Senegal

The NSA surveillance detective agency GmbH gives students in Senegal teaching aid.
Danger "Werner Koppel"

Pressemitteilung_20120726
Danger "Werner Koppel"
As we have been informed, Dr. Werner Koppel is describing himself as an employee, CEO, director or co-operation partner of company NSA. We want to point out strongly that this is a cheating of Mr. Werner Koppel. Company NSA absolutely don't have any dealings with Dr. Werner Koppel. Dr. Werner Koppel absolutely has no bearing on company NSA. There is also a notice of the NÖ Gebietskrankenkasse (= regional health insurance fund).
Further Mr. Koppel untruly carries the title "Dr." for managing misdirected business. Prosecution and Courts are assigned to follow up and instituted preliminary proceedings.
Please take attention, if Mr. Werner Koppel gets in contact with you.

Wolfgang HÖFER,
CEO der NSA Bewachungs-Detektei GmbH
NSA Kubotan Seminar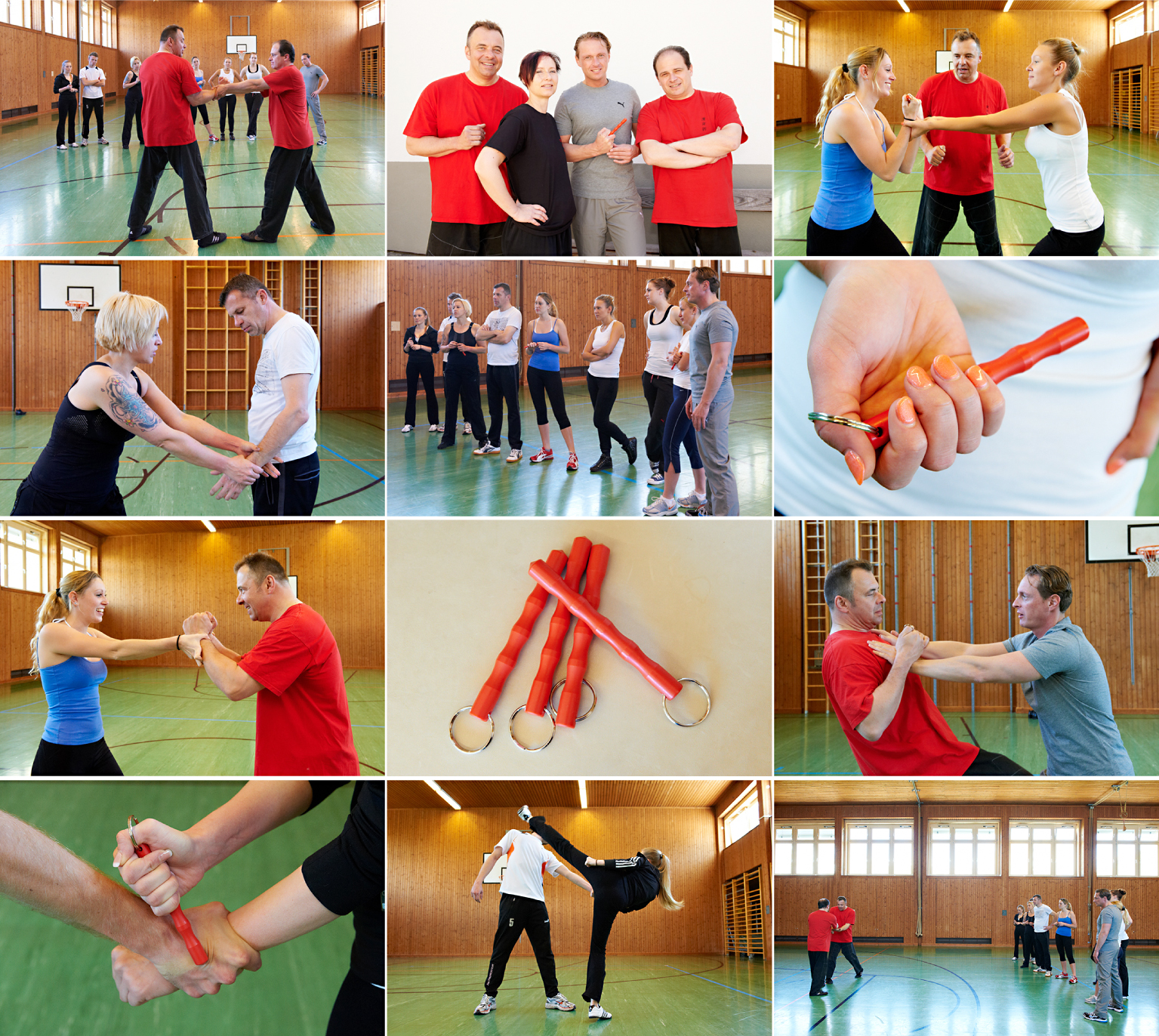 "Perpetrators seek victims no opponents", the principle of self-defense seminar NSA of 28 April 2012 has been.
Here is a brief look back.
NSA equips the Volunteer Fire Brigade with door opening systems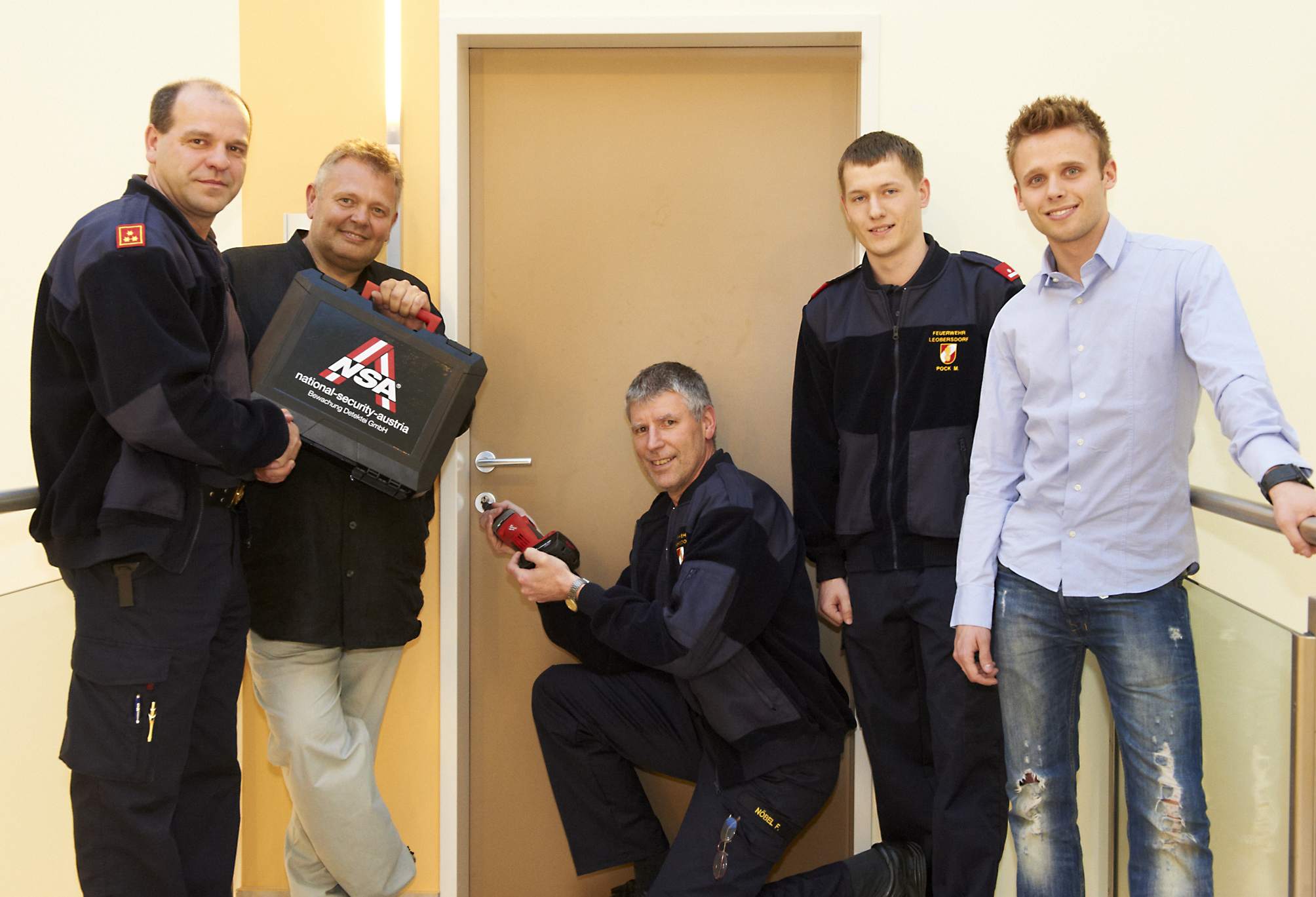 On 13 April 2012, the company NSA equipped the volunteer firefighters and Baden Leobersdorf out with a modern door opening system that in an emergency can save lives and caused minimal damage to the door.
Stalking – Adoration by intrusiveness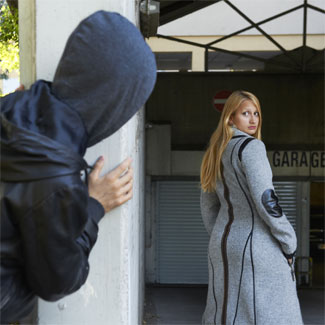 If you are called to the most unlikely times? Are you receiving threats via email or SMS? Is someone Lurking at your workplace and talking with colleagues about you? If you can answer all these questions with a resounding yes, then you are being stalked!
Minister Spindelegger characterized NSA!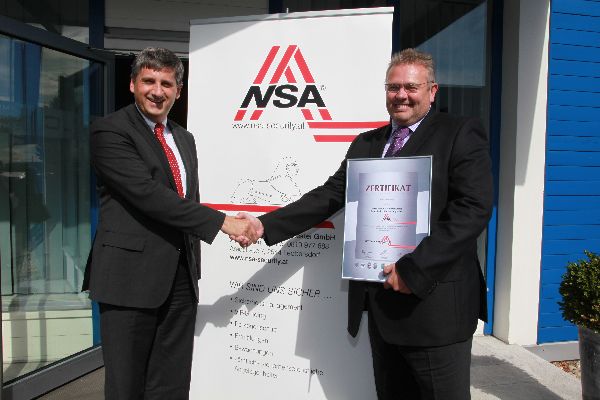 Minister Spindelegger awarded surveillance-detective agency of NSA
The chairman of the Federal ÖAAB and Minister Dr. Michael Spindelegger handed over the Leading Companies certification to Wolfgang Höfer, CEO of NSA surveillance-detective agency GmbH.